Filling the Form
In the Studio with Myrna
Learn to create one-of-a-kind pieces in your own unique style in this self-paced course as I walk you through the step-by-step responding process from getting started to finished piece.

We'll talk about key questions, ways to begin, and what to do next as well as talk through the beginning four pieces before following their step-by-step journey. Learn when to abandon and when to push forward. Take a look at what might get in your way.

The workshop is perfect for beginners and advanced creators alike and for those wanting to dig deeper into their art practice. The supply list is short and sweet... what you already know, what you already have in your studio, and what you'd like to learn along with an adventurous spirit.The learning is applicable to all mediums although most of the examples are textile.

We learn to do by doing. Follow the instruction, practice with each new piece, and you will become more confident in your artistic abilities. And possibly addicted. It is a LOT of fun.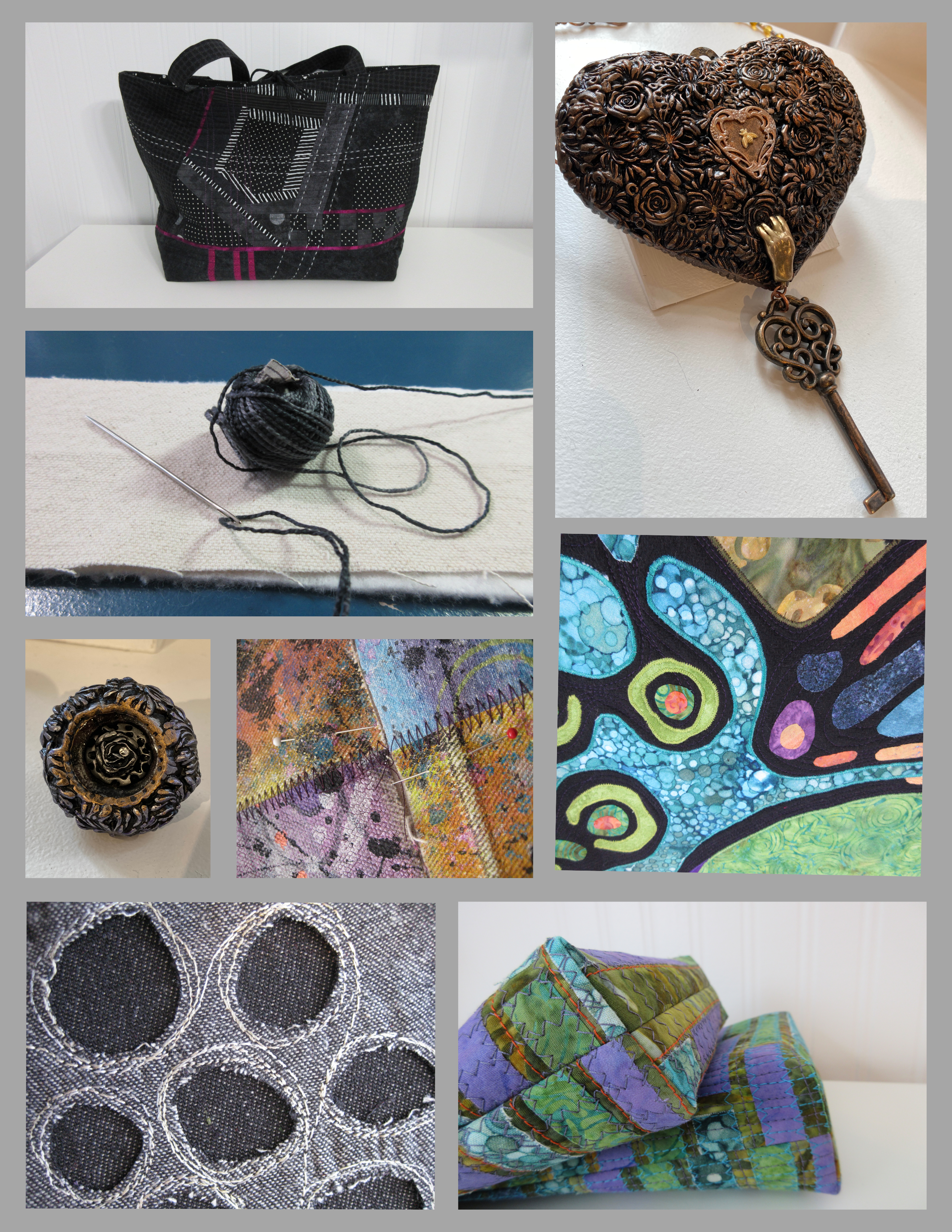 About Myrna

I have been working with textiles for over forty years. It started when I sat down at a sewing machine in my grade eight home economics class and fell in love.

I've taught locally and internationally, in person, online, and in print, and am really enjoying interacting with other creative people via my still quite new YouTube channel - In the Studio with Myrna.

I've explored many creative avenues over the years and always come back to textiles. I sew or knit most of my wardrobe and handcraft bags, textile wall art, and jewelry using the one-at-a-time, one-of-a-kind process taught in this workshop. Along with textiles, I work with metal and polymer clay.
I work from my home studio in British Columbia, Canada and have been creatively self employed for almost thirty years. I love to teach and to support and encourage the creativity of others.